Integrating Your PAC at Your Fly-In
Fly-in attendees, if eligible for the PAC, are a key audience to reach about your PAC. They are in Washington or your state capital because they understand the power of advocacy. And, more likely than not, once they have meetings with legislators, they will understand the importance of relationship-making, which provides organizations with the ideal opportunity to discuss the PAC and why it is important.
There are two major ways to integrate your PAC at your fly-in: recognition and fundraising. Here are some ideas for using both:
Recognition
Donors appreciate being recognized for their contributions. Consistently, special name recognition ranks as one of the most effective incentives for PAC fundraising. Options for recognizing your existing donors include:
Name badge ribbons/lapel pins: Not only do these serve as a visible "thank you" to your donor throughout your event, but they are a walking advertisement to all other attendees. Make it even more valuable by using multiple ribbons or pins to differentiate giving levels or PAC champions.
Preferred seating: Do you have a special guest speaker at your event? Consider adding special seating up front for your highest PAC donors to give them an optimal view.
Meet-and-greet with speakers: Take the preferred speaking concept to the next level. Schedule 30 minutes for your high donors to meet the speaker away from the dais. You might take pictures and share them with the donor after the fact. (Note: Make sure your speakers are aware of your plans and are okay with it.)
Hospitality suite: If your meeting is a few days long, your donors may like a place to grab snacks, meet up with other leaders, recharge their phones, etc. Having a special VIP-only area for them to do so is always appreciated.
Donor "wall of honor": Some organizations do large posters, others use plasma screens, but having a list of donors by giving level, stat, or facility is a nice way to say "thank you." A word of caution: Make sure you have everyone correctly listed and under the right category because donors will notice if something is wrong!)
Special, dinner, reception or event: Consider holding a special event for your donors. This could be a nighttime tour of the city, an event at one of the city's unique landmarks, a dinner open only to PAC donors or even a late-night reception at your hotel. Figure out a time in the schedule that is unique and when you can fill a void. If the event is special enough, or there are special guests that people want to meet, non-donors will be asking how they can attend, too.
Candidate events: Your fly-in is the perfect time to show donors and leaders your PAC dollars at work. Go to fundraisers occurring that week and take your donors/constituents, or work with the candidate's fundraiser to schedule a special coffee/check drop. The latter can be an intimate opportunity for your donors to meet their legislators and understand the value of the PAC.
Awards programs: Do you have a PAC champion or advocate that has gone above and beyond all expectations? Presenting them with a special award during your training program in front of all attendees is a unique and memorable form of recognition. However, if your audience is a mix of eligibles and non-eligibles, check your wording and presentation closely to make sure it is not a solicitation.
Thank-you gifts: For high donors, champions, etc., consider putting something special in their hotel room. If you work with the hotel, you can leave them a treat — maybe red, white and blue cupcakes, special cookies, a welcome basket with snacks, etc.
Fundraising
PAC booth: If you have a number of attendees, set up a designated PAC booth outside of your meeting area. This can serve as a hospitality area, a place to put your donor wall, where you collect contributions, etc.
Shout-outs from leadership: Are your leaders willing to help? If the audience is all eligibles, ask them to make updates on your PAC's progress during the event. Consider sharing a public goal at the outset and updates and encouragement throughout the program. Also ask if your PAC chair can have a few minutes to make a "PAC pitch" and talk about the importance of the PAC.
Bring in competition: Can you pit different facilities, chapters or regions against each other? Incorporating elements of competition during the event can spur attendees to ask their peers to contribute. If you have a thermometer or progress board with updates on everyone's progress, that will help foster the competitive spirit.
Special events: Host a PAC-only event. If you have attendees that need prior approval to be invited, list the event generally in materials and state that prior approval is needed and to visit the PAC booth for more information. If your event is occurring as the only option at that time, attendees won't want to miss out. If the schedule is packed, consider a late-night reception, after dinners and other events have concluded. Take advantage of venues with great views, historical connections or unique settings to make the event more enticing.
Raffle or auction: Consider a raffle or auction to encourage people to give — and then get an opportunity to win great prizes. Just remember that gaming rules vary in every jurisdiction, so check with counsel before going this route.
Candidate endorsement: Might your legislative champions be willing to make a push for your PAC? Work with the candidate's fundraiser to see if they'd be willing to help your PAC by coming to speak to the group about the importance of advocacy as well as the PAC in your organization's efforts. Outside endorsement is a powerful motivator.
Collect collateral for use throughout the year: Set up a film booth and ask people why they support the PAC or why the PAC is important. Use these testimonials in your solicitations throughout the year.
Follow-up, follow-up, follow-up: When your advocates leave, they are excited about the experience they just had. Take advantage of it and send out a letter from a key leader at the event shortly after they go home, asking them to renew, increase or make a contribution to the PAC. Don't wait too long, or you'll miss out on the good vibes from the event.
---
Learn more great ideas for integrating your PAC and grassroots events at:
Using Events and Meetings to Increase Your Grassroots and PAC Impact
September 15
Washington or Virtual
---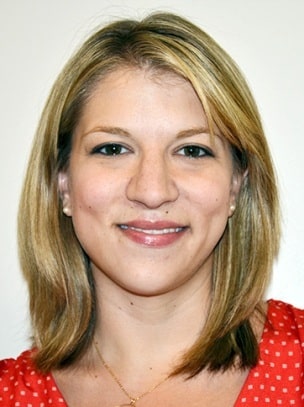 Hannah Wesolowski is the associate director, political engagement, for the Public Affairs Council. In this role, Hannah serves as the Council's lead expert on campaign finance, political action committees and political involvement program management. She acts as the primary Council resource for training, support, best practices and emerging trends in these areas, and she advises members on effective strategies for improving and expanding their organizations' political programs. She also counsels members on grassroots mobilization, focusing on such topics as in-district advocacy and fly-in best practices. Additionally, Hannah acts as the main staff liaison for the Council's Political Involvement Network, an exclusive networking and idea-sharing group with over 700 members, and the Association Network, a group of more than 100 association public affairs practitioners that addresses the unique challenges faced by association professionals.
Contact Hannah at hwesolowski@pac.org or 202.787.5969